Blue Seal
Our Blue Seal range of catering equipment is known for its performance, functionality and style and through this has built up confidence in its brand, seen in catering kitchens across more than 50 countries worldwide.
As one of the largest manufacturers of commercial kitchen appliances and equipment, our appliances from the Blue Seal range showcase innovative designs which are constantly evolving so that when you purchase a piece of Blue Seal equipment you will be investing in one of the best in the industry.
Each appliance, from cooktops and griddles through to mixers and steamers present opportunities for configuration whether you want to create a continuous workspace with lined up units or additional cooking room allowance with equipment of wider depths, ideal for smaller cooking areas and small restaurant kitchens.
With this in mind, the Blue Seal range also provides a more functional approach to cooking meaning that rather than working in a muddled kitchen of disorganised appliances your working day as a chef in a kitchen will become, not only more safe and easier on your body but also, more efficient with the provision of streamlined surface designs.
The Blue Seal catering range provides all catering needs and below you will find the following:
Salamander grills - These come with the dual controls of gas and electric and can be mounted almost anywhere.
Fryers – The Blue Seal ranges come with either manual or digital controls, they come as either single tanks or twin.
Pasta cookers – Quick and well equipped for continuous use to create the perfect pasta.
Griddles – Various widths are available among various finishes.
Chargrills – with heavy duty construction these are extremely durable and available in various widths.
Most of the products in our Blue Seal range are made from heavy graded stainless steel with the addition of rounded edges meaning that you will spend less time cleaning equipment and focusing on hygiene control and more time concentrating on the creation of dishes.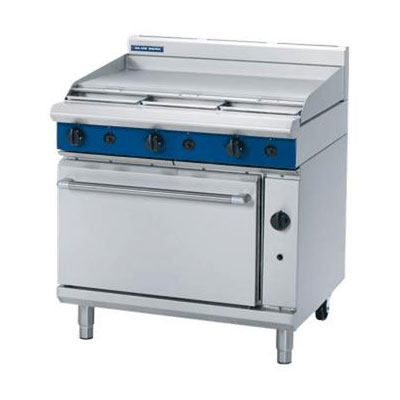 Classeq
Designed to provide reliability, ease-of-use as well as savings for commercial caterers, our range of Classeq warewashing equipment is ideal for application in hospitality and commercial kitchens of all sizes.
With robust and cost effective solutions to keeping hygiene at its most optimum level within your kitchen, our range has been chosen with great care and consideration to enable you to create the perfect finish for your busy working environment so that you can spend time worrying about the more important aspects of your kitchen.
Our Classeq warewashing stock includes the following:
Basket glass washers – Most of our stock from this range come with double skinned doors reducing loss of heat and creating less noise in the process. Removable rack guides mean easy cleaning and ease of access.
Under counter dishwashers – Designed to reduce heat loss so that the washing process is at its most optimum level, we provide different sizes for various requirements.
Pass through dishwashers – Provide easy cleaning solutions with optional drain pump, rinse pump and detergent pump actions. Each of these products is extremely simple to use.
Ice Makers – From under the counter through to larger storage bins Classeq provide ice makers which cater for larger clients who need a constant supply of ice whether for drinks or cocktails.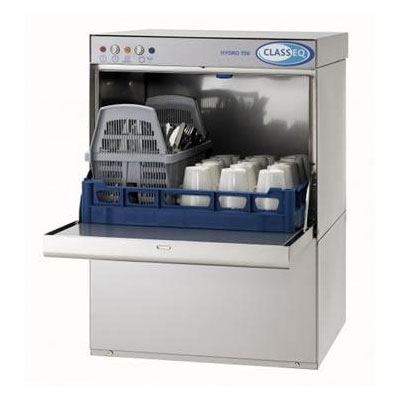 Falcon
In our stock of Falcon appliances you will find:
Ovens – With stainless steel finishes they provide easy cleaning options and allow you to prepare high quality meals individually or in bulk.
Grills - No charcoal required for these grills which are ideal for cooking meats perfectly, available in single or twin options.
Pasta boilers – Our two falcon pasta boilers have inbuilt water faucets, protective lis and powerful burners.
Fryers – Speedy heat up times and inbuilt oil filtration to create high quality fried food.
Steamers – Removeable shelves for easy heating and can be used to steam dishes in bulk.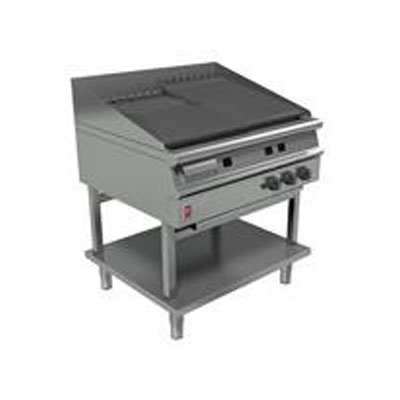 Foster
From small scale commercial catering operations such as cafes and hospital canteens through to larger scale restaurants and hospitality services Fosters can provide a refrigeration product for you.
Our stock includes:
Refrigeration counters – Practical and compact they offer practical solutions to food freshness and food safety. They can also offer excellent storage solutions. We have a varied range of styles available.
Refrigerators - Offering affordable and reliable solutions to preserving food making them ideal for small and large commercial kitchens. They boast excellent temperature control which can be varied according to your requirements and offer a sturdy and stylish design to keep your kitchen looking compact and tidy.
Freezers – Our range offer maximisation of conditions meaning that the taste and texture of your food should be maintained. They also offer excellent hygeince controls, reducing food waste and maintaining preparations.
Refrigeration and freezer cabinets – These have a range of storage capabilities, and a wide choice of drawer and door considerations.
Cold rooms – These are ideal when budget restricts. They come complete with lights as standard, have shelving options and are available with either refrigeration or freezer temperature controls.
With such a premier product range from Fosters, EMCAT are able to solve all your refrigeration needs whether you are a bakery, restaurant, bar or retailer.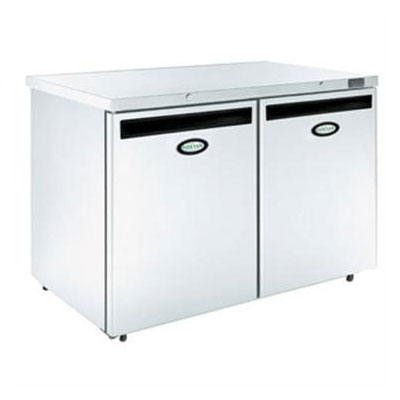 Hoshizaki
Designed for use in professional and commercial environments our range of Hoshizaki catering equipment is reliable and provides ease of use and maintenance. Consisting of a varied range of ice makers, our Hoshizaki selection are productive, functional and have the added bonus of energy-efficiency, thanks to utilising energy optimised refrigeration technology.
Considered to be one of the leading manufacturers of ice makers worldwide, Hoshizaki ice makers produce ice for a variety of cooling purposes.
They provide an excellent level of reliability and performance ensuring that their use within commercial catering and hospitality sectors is dependable for years to come, whether you are looking to use them in hospitals, cocktail bars or schools.
Durability and strength also come with this range which compresses ice during production, ensuring that long lasting ice is produced every time where there is a large requirement of ice which also means that there is a constant availability throughout service times in whatever industry sector.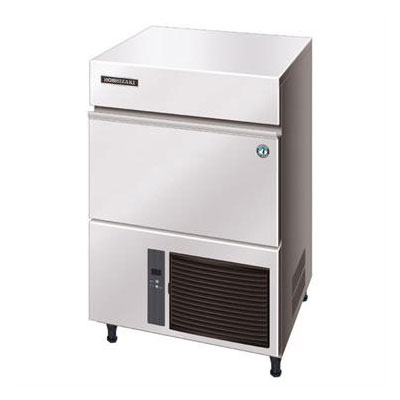 Iberital
As a commercial business serving coffee products within the catering and hospitality industry, it is a daunting prospect picking the right coffee let alone the right coffee making equipment – at EMCAT Ltd, we hope to make this job a little easier with our range of Iberital catering equipment.
Wherever you are serving, whether a bar, restaurant or canteen you are always going to encounter critics, so choosing the right coffee is the correct first step toward success, particularly with so many on the market to choose from.
In a coffee machine, you will always want strength, reliability and efficiency but when looking for value for money, these are often compromised. With our range of Iberital coffee and espresso machines you get everything.
As a brand among some of the most commonly used commercially across the UK, these grinders, machines and coffee systems provide inexpensive and reliable solutions to the demands of the coffee customer. Consistent and able to deal with the requirements of every day commercial use, each machine is an investment piece.
For many coffee shops and cafes the biggest hot drink sellers are Lattes and Cappuccino's, as these take time to make, it is important to ensure that your coffee beans are ground quickly and thoroughly, so speed is key to ensure seamless and fast production of the perfect cup of coffee.
With Iberital coffee machines all your requirements are covered. To learn more about our range, please browse below or contact us, our team of staff will be more than happy to assist and advise.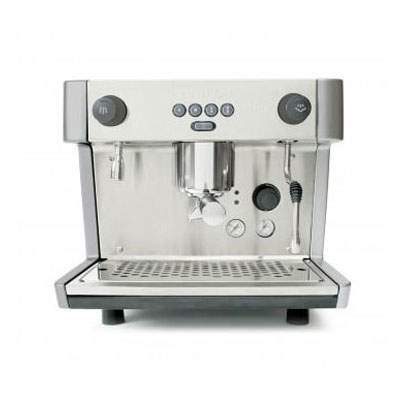 Instanta
With Instanta catering equipment you get a combination of quality, reliability and value for money – as a British based manufacturer their appliances provide excellent solutions for any kitchen, bar or cafe and can satisfy the demands of small or large commercial sectors from bars and canteens right through to hospitals and offices.
As one of the leading manufacturers with more than 50 years experience in the development of water boilers and appliances for making hot drinks, Instanta have innovation and technological developments at the heart of their range.
They provide their customers with both style and practicality. From auto fill boilers right through to water coolers you will find Instanta's best appliances available below and all at competitive prices without compromising on quality.
At EMCAT Ltd, we understand that style and design are of little practical use if water deliveries are of poor quality and reduced productivity and efficiency, which is why we only want to bring you catering equipment of the highest quality and of the best brands.
This is why we have chosen Instanta as part of our beverage range because their products range is efficient, good looking and practical.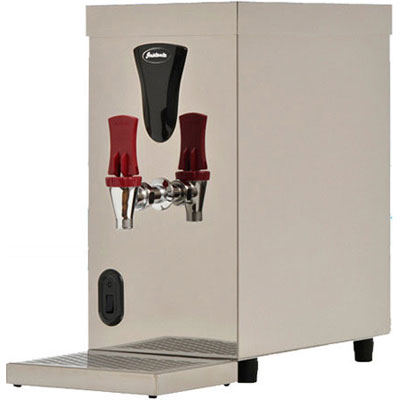 Lincat
Lincat Catering equipment exceeds the requirements of most catering equipment and includes (among many other products):
Fryers – A large selection which range from counter to heavy duty options that functional well in any commercial kitchen.
Water boilers – These feature inbuilt filtration systems and can be permanently plumbe into your water mains supply providing efficient high quality hot water – they can be mounted also.
Steamers – Offer outstanding efficiency and controls
Ovens – Ideal for a baking or roasting environment – we have ranges which can be used on their own or to compliment other ovens in the Lincat range.
Griddles – Provide consistent results and can cope with the demands of a bustling kitchen
Hot cupboards – Choose between Bain Marie Top and Plain Top cupboards to aid your cooking or create more space saving options.
Panini Grills – A convenient counter-top appliance which allows to just plug in an start grilling.
Salamander grills – These offer excellent cooking control, perfect for grilling steaks, burgers and meats.
Waste disposal units – Allow you to quickly and efficiently remove waste from your kitchen so that you don't need to worry too much about hygiene control.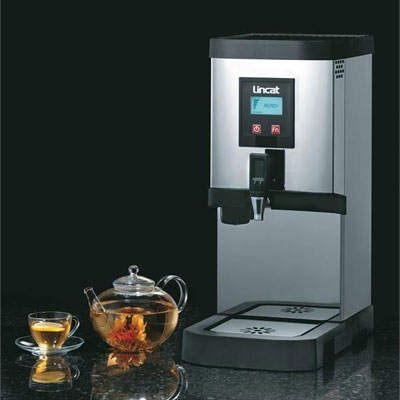 Maidaid Halcyon
Choosing the right warewashing machine is an important decision for any commercial kitchen particularly as you will often be looking for the most efficient and cost effective.
Considering capacity of the plates and utensils you are likely to be washing each hour as well as measuring energy efficiency are all key considerations when purchasing such catering equipment and at EMCAT Ltd we aim to make that decision that little bit easier.
With our range of Maidad Halcyon catering equipment you get are purchasing from one of the warewashing market leaders in the UK who have more than 30 years of experience creating warewashing equipment.
Among our Maidad Halcyonproduct range at EMCAT Ltd you will find:
Glasswashers – Offering fully optional cycle settings to ensure maximum hygiene control when you want it, whether it's an intensive wash or regeneration cycle.
Dishwashers – From Twin Star to Amika dish washers you will find real innovation in these dishwashers. Whether under counter or pass through we have Maidad Halcyon models to suit all capacities, speed requirements and prices.
Bottle coolers – Providing electronic temperature control options, high energy efficiency and design to cope with everyday demands they come in sliding door, single door and double door models.
Coffee machines – Our varied stock of these coffee machines provide everything from the Eagle Model (elegant and stunning in design, ideal for behind the counter) to the Elisse and Maidad ranges. Sturdy and efficient they are applicable for use in larger or small commercial kitchens, bars and cafes.
It is important to consider that your warewashing equipment will often be running for long periods of time so you will be wanting to invest in the best brands without taking too much of a knock to your budget. With this range you are also likely to save money in energy while also being more environmentally friendly.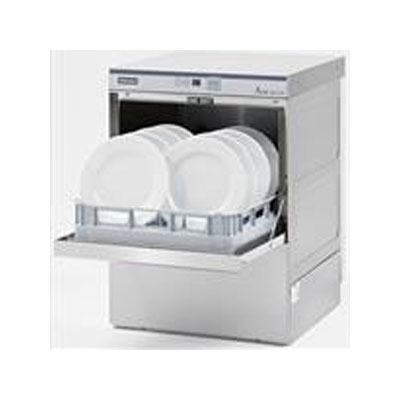 Rational
If hot food is the cornerstone to your business you will want to ensure that only the best quality pieces of equipment are being used to produce it. When purchasing an appliance from our Rational catering equipment you can rest assured that you are getting one of the leading specialists in catering appliances.
Used in some of the world's most professional kitchens, Rational have built their reputation on a 30 year manufacturing history and are have reassured confidence in their brand by producing appliances of superb quality, performance and efficiency.
Used in diverse applications due to their simple operational application rational combination ovens and combination steamers offer excellent options for poaching, braising, steaming, roasting, grilling and even baking.
Available in gas or electric versions the Rational combination steamers can cook food up to 15% faster than regular combination appliances and automatically make use of the Rational appliance to its full potential on your behalf, meaning that chefs can relax in the knowledge that the demands stipulated by the usual daily routine of a kitchen are under control.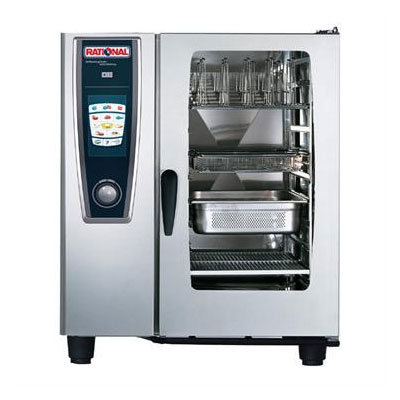 Robot Coupe
Timing is everything when it comes to food preparation and cooking which is why you will want to invest in the most time-saving preparatory equipment available for your catering service. With our range of Robot Coupe catering equipment you will be getting one of the most productive pieces of equipment.
As a food service industry leader in the manufacturing and development of commercial food appliances they offer a wide range of products which cover a variety of professional kitchen needs.
With Robot Coupe appliances the time chefs can save in the kitchen is immense and can lead to savings in both labour and money without compromises to quality or food consistency. Increased durability, reliability and functionality is present in our range of equipment and is enough to compliment the production line of any professional catering kitchen food.
Simplistic in usage and design is one of the most attractive aspects of our Robot Coupe range which provide the following equipment:
Vegetable preparation machines – Nothing beats freshly prepared vegetables and fruit and with this range you are given the perfect combination of size and power to increase efficiency and space. Ideal for grating, shredding, dicing or chopping – experiment with all kinds of ingredients.
Blenders – The Robot Couple ranges offers high quality and speed and are extremely safe to use. Efficient and hygienic the stick blenders offer ergonomic ease of use and a variety of speed functions, making them perfect for whisking or mixing. They are ideal for application in making soups, mashed potatoes, whipped creams, gravies and mousses.
Food processors – The best type of food processor should be able to process ingredients for a multitude of recipes and with these durable blades they are strong enough to cope with a variety of textures. Our range of commercial food processors are ideal for mixing bowl cutting, dicing, slicing, skinning and juicing among numerous other applications.
Our Robot Coupe catering range offers everything required for food preparation, if you have any questions our specialist team will be more than happy to assist you.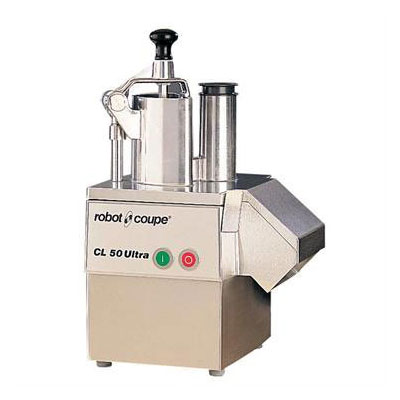 Scotsman
Scotsman carry a large range of Ice making, cubing and flaking machines.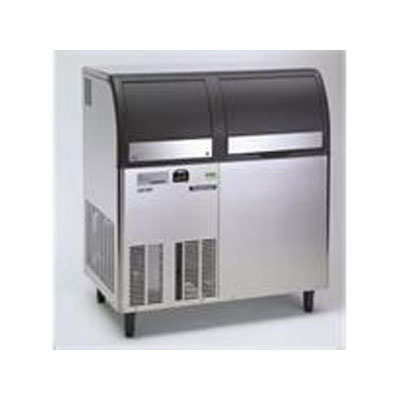 Sharp
With our large range of Sharp catering equipment we are providing multifunctional commercial microwaves which give excellent functionality for brilliant value.
At EMCAT Ltd we present you with a variety of light, medium and heavy duty Sharp microwaves which are suitable for use within a variety of catering environments, from pubs, bars and small staff rooms right on through to kitchen in hotels and large restaurants.
By bringing you catering equipment from Sharp we are bringing you one of the dominant microwave specialists from the commercial microwave market with more people cooking in a Shap microwave than in a microwave from any other brand.
Providing strength, durability and reliability our range of microwave ovens are solid and work quickly to produce the high quality results in food preparation which are required within any successful catering business.
With a variety of superior features, these ovens produce the results without taking a toll on your budget thanks to competitive pricing from us.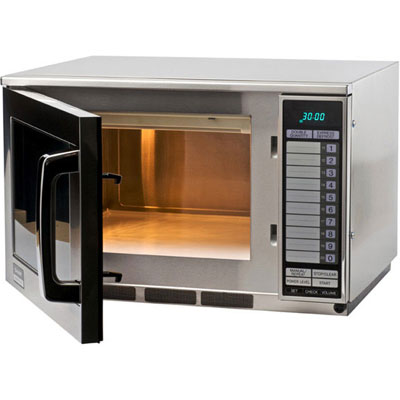 Winterhalter
Many businesses often underestimate the type of warewashing machines required for their commercial catering businesses. Whether small or large you will need to realistically predict your average daily output to determine the right type of dishwasher or warewashing appliance to do the job.
With our Winterhalter catering equipment you have a choice from a range that ensures maximum performance while maintaining hygienic and functional washing results.
If you have budgeted and made allowances for space then we at EMCAT recommend a dishwasher to perform the warewashing jobs for your kitchen. With our Winterhalter range you can choose from the following, all at competitive prices:
Pass through dishwashers - The Winterhalter pass through washers are designed with excellent ergonomics ensuring ease of use and are fully equipped to deal with the demands of a fast kitchen or production line. Every product comes complete with faster programming times, full flow filtration and clouding sensors. A variety of programmes with each product makes it easier to choose the right one for you.
Energy saving dishwashers – These ensure perfect cleaning results over the shortest time with energy saving technology meaning maximum efficiency in energy and time. A variety of models are available depending on your space requirements. The undercounter range also come complete with double skinned insulation so reduce heat loss and have a range of cycle options to suit it to your needs.
Dishwashers with softeners – These dishwashers come complete with an integral softener meaning that calcium and magnesium build-ups over prolonged use are prevented meaning that your warewasher lasts longer. Additionally the softeners are automatically triggered according to your water hardness making them perfect choices for kitchens in hard water areas.
Each product from the Winterhalter range provides innovative technology and comes complete with colour coded control panels, touch screen technology and blocked filter warnings which result in consistently sparkling clean results every time.